Flapjacks and Cheshire Cats: Winchester Writers' Festival
27 Jun 2018
Tom Shuttleworth recently attended Winchester Writers Festival through the Festival Scholarship Scheme. In this blog, he shares his experiences of the event.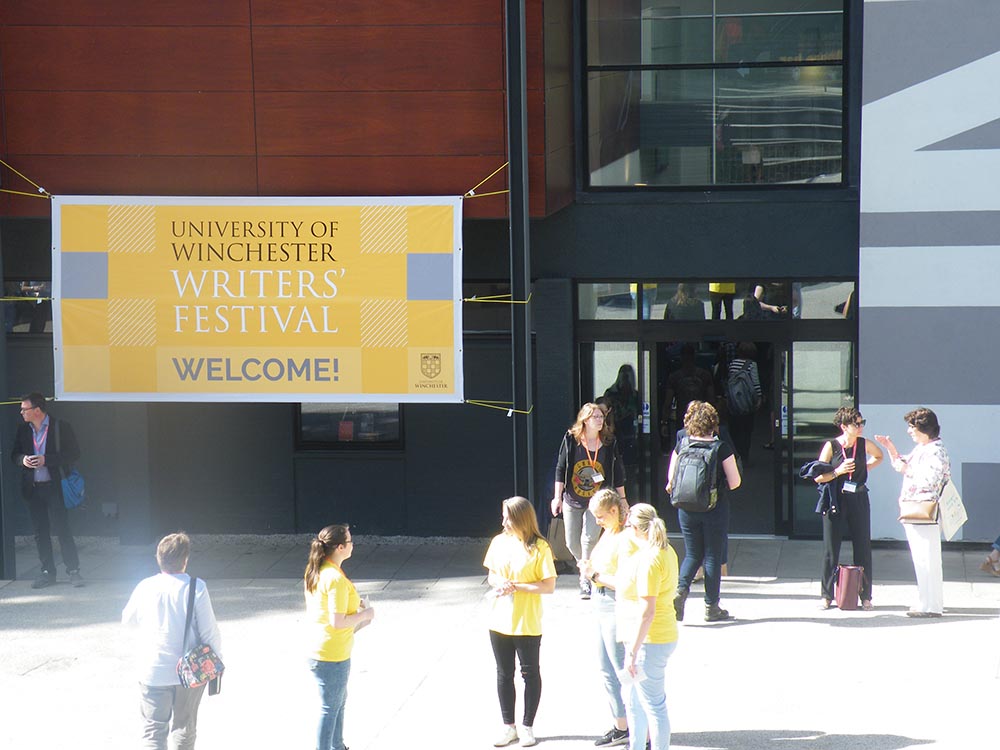 Writing can be, and often is, a very solitary activity. Images of Roald Dahl closeted away in his writing hut, wrapped unceremoniously in a sleeping bag to keep warm, are the kind of things that spring to mind. But every year, up and down the country, these supposedly anti-social creatures called 'writers' emerge to attend festivals to meet with their peers.
Winchester has a rich literary history. It is the resting place of Jane Austen and the location of the poet Keat's convalescence. It is only right, therefore, that Winchester hosts a writers' festival equal to its legacy. In past years speakers have included Michael Morpurgo, Sebastian Faulks, Meg Rosoff, Joanne Harris, Carol Ann Duffy, Sir Terry Pratchett, and this year the keynote address was given by novelist Patrick Gale. Every year the festival invites a handful of young scholars from across the UK to attend, and this year I was lucky enough to get a place.
I am perpetually early to everything I do, and on the Friday morning this gave me the opportunity to watch as writers, agents, editors, publishers and academics began to stream into the university. The first thing that really struck me was realising just how far afield people were coming from. I was enjoying coffee with a gentleman from Glasgow and, before I knew it, I was discussing translation issues with a young woman from Iceland. Well plied with coffee, tea and biscuits, and set to a backdrop of publishing stands and bookstalls, the conversations flowed easily. It wasn't long until there was real sense of energy in the air.
On Friday, I attended the full day course on standout submissions, given by the DHH Agency's Hannah Sheppard. In the session we covered everything from the one-line pitch to hook lines, from synopses to submission letters. It was an informal masterclass in the dos and don'ts of the submissions process. Delivered with wit and incisiveness, it put a human face on what is often a gruelling part of the industry. Later that day, I attended an outstanding talk given by Candida Lacey of the small publishing house, Myriad Editions, on the advantages and drawbacks of small vs. large publishers. And finally, after dinner and a talk by James Aitcheson, began the first open mic night led by the university's resident performance poet, Antosh Wojcik.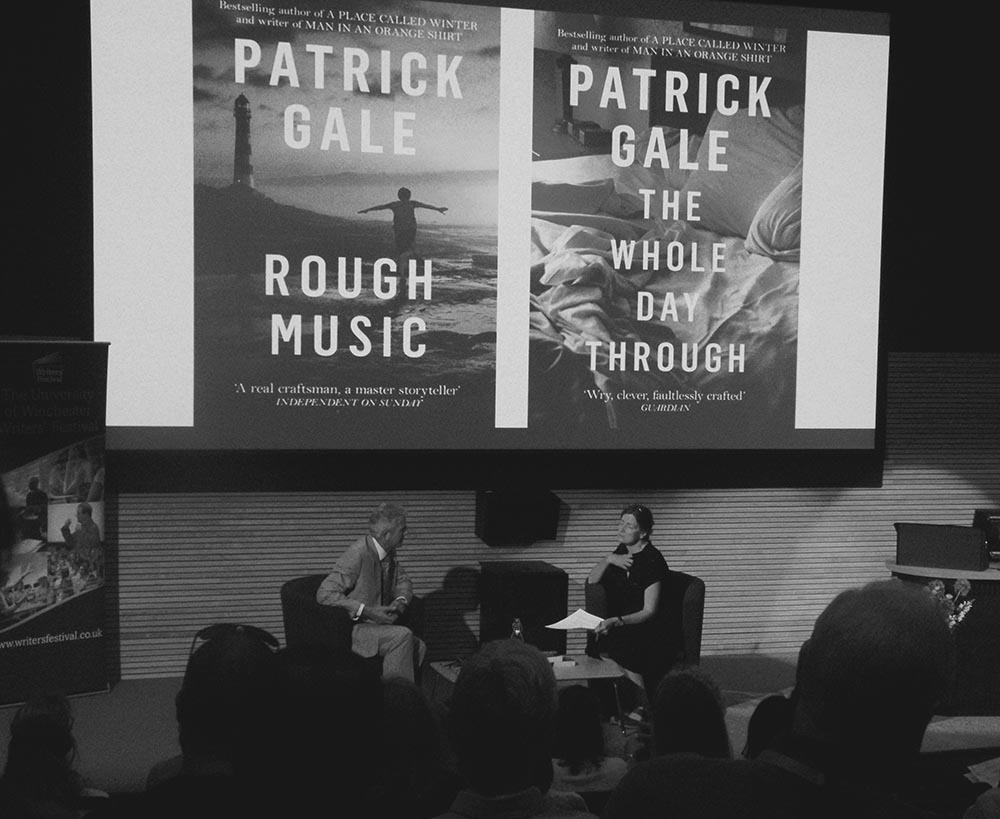 Saturday morning began with the keynote address: Patrick Gale in conversation with festival director Judith Heneghan. Over the course of an hour the two discussed everything from Patrick's entry into writing, his methods, his set up, and his inspirations. He also shared some rather amusing observations about writing one's own life into stories and including characters who are still alive and might just recognise themselves. As a young writer, hearing the journey of how someone successful got to be in their position was of immense use.
On Saturday I had the majority of my one-to-one appointments. Part of what the festival offers is the opportunity to meet and talk with agents, editors, publishers, authors, and poets in fifteen-minute one-to-one discussions. This gives many writers the unique opportunity to pitch their work in person. It's an interesting experience walking into a room with thirty desks to sit across from the waiting industry professionals. Outside of the room, people bobbed on their heels. Eyes flickered over notes trying to remember the elevator pitches their owners had spent so long perfecting. I would be lying if I said it had anything but the quality of exam room; this was where many peoples' dreams would be made or broken.
The dramatic atmosphere was soon dispelled, however, when it became apparent that these were not automatons sat across from you. Scott Pack, editor-at-large of Eye and Lightning books came bearing flapjacks, which I exchanged for a KitKat and a shortbread – we'd both decided snacks were necessary that day. Soon we were exchanging contact details. I also had a wonderful editorial consultation and elongated discussion with Alysoun Owen, editor of the all too familiar Writers' and Artists' Yearbook.
Several of us scholars received requests for full manuscripts, among dozens of other attendees. There were many who left those rooms grinning like Cheshire cats, clutching their phones to tell their partner's the good news. There were some who didn't. But that's the funny thing about writers, for a supposedly anti-social bunch they're remarkably empathetic, and after some consolations we all proceeded on.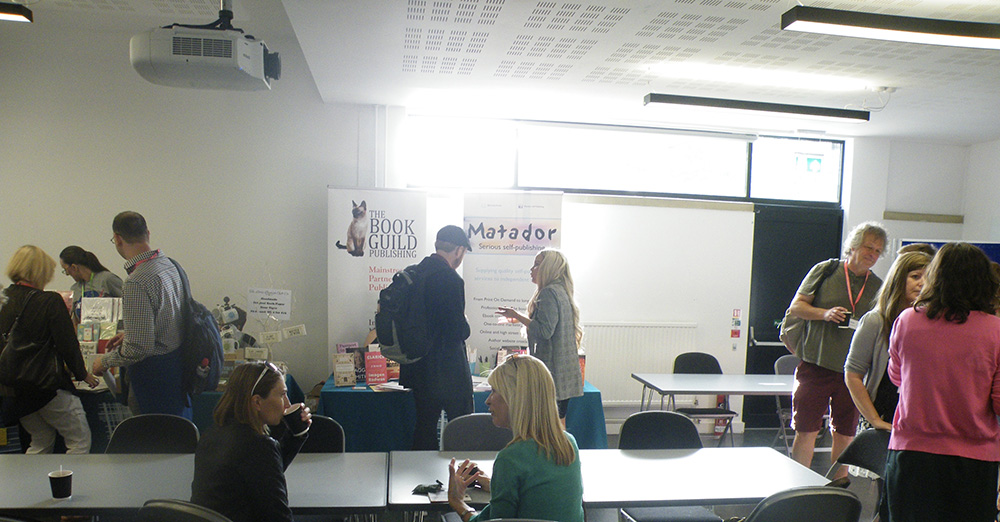 During the rest of the Saturday I attended numerous workshops, including Journalism for Writers and Poetry and the Private self. The highlight of these was Writing in a War Zone hosted by poet Agnes Meadows, which really stood out for me. Having professional writers who are at the cutting edge of creativity running the workshops was phenomenal. That evening I slipped into town with several other writers and authors to continue our discussions in some of the city's pubs.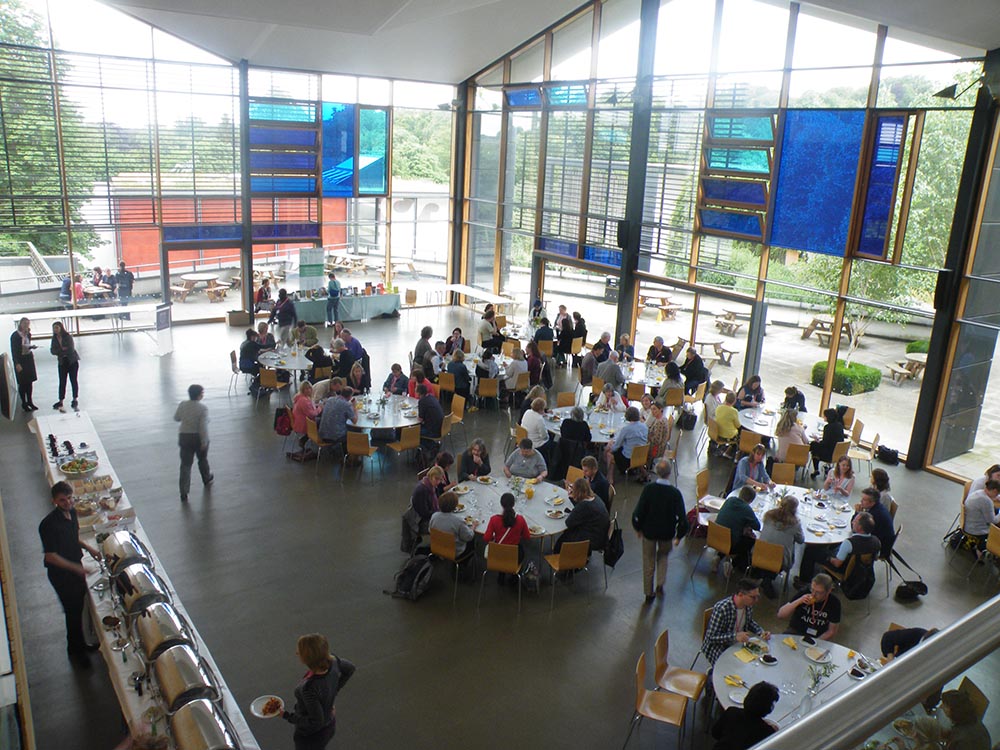 With the one to one appointments complete, Sunday felt far more relaxed. Many local writers appeared and I attended the workshop run by Tami Haaland, the state of Montana's poet laureate. Under her guidance we worked through the day, breaking for lunch only to resume with readings of our creations. It was wonderful way to end three days of writing and industry insight.
The University of Winchester is centre of literary excellence, and the impact of this on the Winchester Writers' festival is obvious to all who attend.
Tom Shuttlesworth is currently doing a PhD in Creative Writing at the University of Winchester and has a studentship with the University's Institute for Values Studies. In addition to his academic writings, he writes contemporary fairytales and poetry. He can be found on Twitter @TAShuttleworth.
Find out more about Winchester Writers' Festival 2018 here
Back to media centre