Graduation 2017: Community Star Awards
20 Oct 2017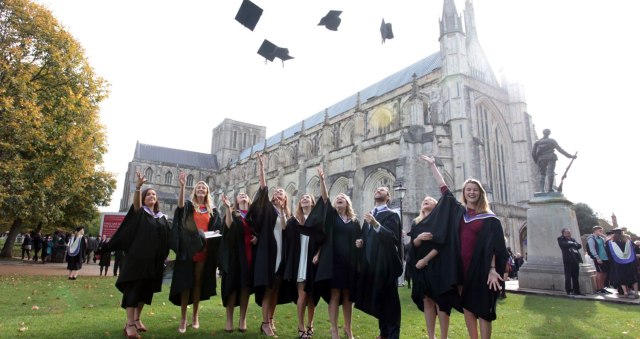 Every year, the University of Winchester recognises outstanding community organisations and individuals who have made important contributions to Winchester and the surrounding area. This week, we were delighted to present awards to two exceptional individuals for their work in supporting young people and caring for terminally ill children.
Find out all about the recipients below:

Jill Guppy - Winchester Youth Counselling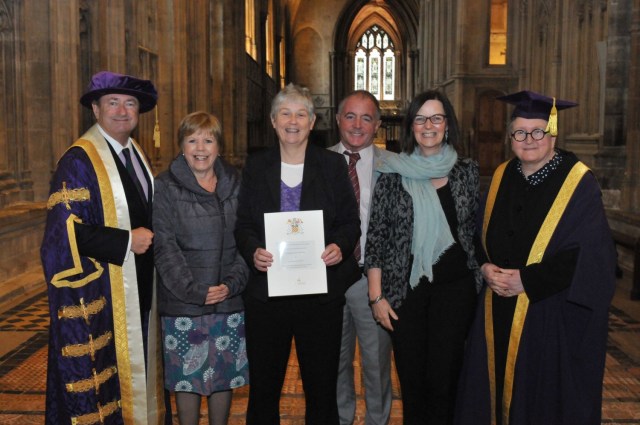 Winchester Youth Counselling has been providing young people who live in Winchester with free counselling and therapeutic support since 2003. Currently seeing approximately 200 people aged between 11-25 each year, they provide one-to-one counselling sessions for issues including depression, anxiety or abuse and open-ended counselling for University of Winchester students.
Winchester Youth Counselling also offer other innovative innovations such as their De-stress, Relax and Chill project and Walk and Talk Therapy. These services provide vital help for young people who find it difficult to open up.
Find out more about the work Winchester Youth Counselling do around the city and how you can support them by visiting their website here.

Sarah McGaughey - Countess of Brecknock Hospice, Andover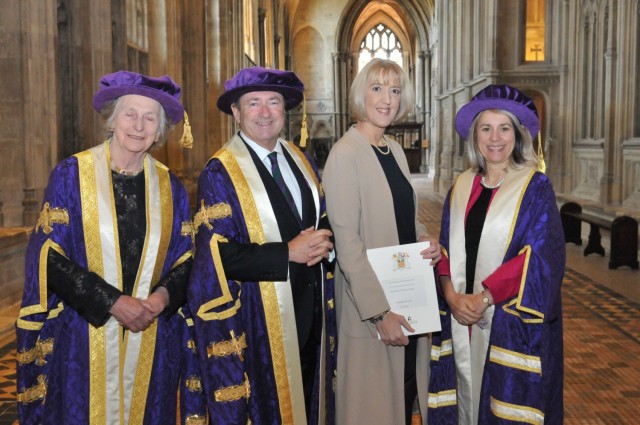 Sarah is Ward Manager and Sister in Charge of the Countess of Brecknock Hospice in Andover and Hospice at Home in the Community. With many patients from Winchester and the surrounding areas, the Countess of Brecknock Hospice is a specialist palliative care unit within Andover War Memorial Hospital. The Hospice's multi-disciplinary team of doctors, nurses, therapists, counsellors and support staff work to help people with any life-limiting illness live as well as possible until the end. Sarah does a remarkable job in her role, often going out in the middle of the night when she thinks it is necessary to provide an important and outstanding service.
Countess of Brecknock Hospice are always looking for volunteers, fundraisers and donations to support their work. Find out more about them and how you can help on their website here.
Congratulations to our recipients!
Back to media centre