International Women's Day 2022: Flash fiction and poetry competition winners
8 Mar 2022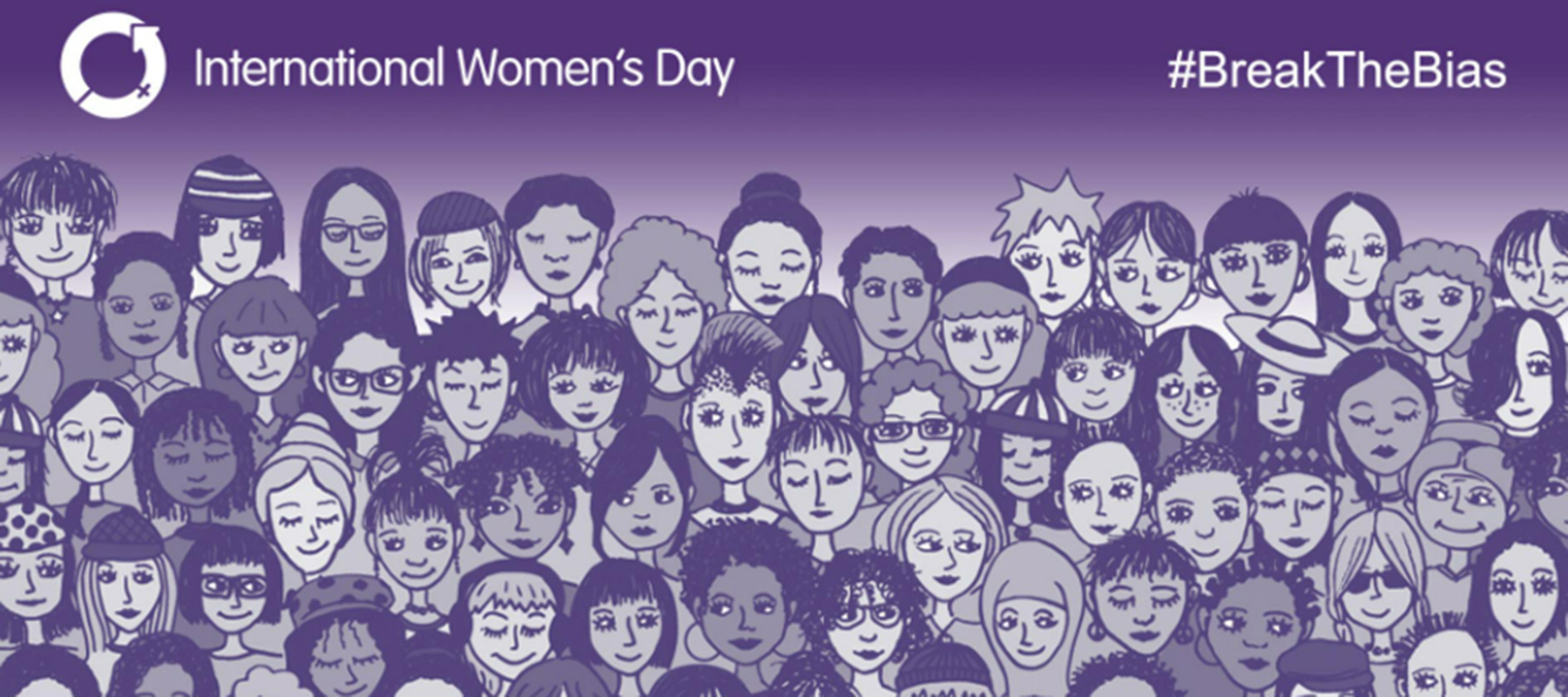 At the University of Winchester this International Women's Day 2022 (8 March) we are celebrating the social, economic, cultural and political achievements of women.
To mark this year's event, we launched two creative writing competitions for Flash Fiction and Poetry on the theme of 'Woman'. We are delighted to publish the two winning entries by Becca Miles (BA (Hons) Popular Music: Production and Performance) and Mollie Steel (BA (Hons) Creative Writing) here.
Madeleine Vaughan, Lecturer in Creative Writing and a member of the judging panel, said: "We had a difficult time selecting winners for each category, as the standard of the submissions was very high. Ultimately, we were looking at dextrous use of language and style, unique interpretations of the theme, and emotive and evocative writing."
Becca and Mollie will receive their prizes later today at a special evening of Creative Performances to celebrate women's voices from around the University, with performances, competitions and games.
State Change
by Becca Miles
Her blue-white skin weeps in the heat.
She was only ever briefly whole.
Droplets pool around her feet,
steam rises from her crown-
these were once a part of her.
The other girls - young women -
hike up their skirts to jump
across the flames. They, too,
shed pieces of themselves.
The fire breathes as they do.
Air becomes breath becomes smoke.
They, too, are always burning.
She is ready for the melting.
She runs, leaps, becomes
sublime.

White, Red, and Black
by Mollie Steel
A woman clothed in white lives at the edge of the woods. She rises at dawn and pulls the curtains wide, golden rays shining straight into her room. A small white cat stretches in the patch of warmth on her duck-feather duvet.
The woman's cheeks are flushed, and the corners of her eyes are creased from years of smiling.
She takes some water from the kitchen and fills up the birdbath on the porch. A squirrel perches on the wooden fence and stares at her.
She smiles as she always does.
The woman returns inside and plucks a book from her shelf. She glances out the window but finds herself distracted by the darkness of the woods. She stares, mind wandering.
Suddenly, the woman winces, and she looks down.
Blood oozes from a cut on her finger, the white paper is stained crimson.
Her heart thumps at the base of her throat, and she returns the book to the shelf.
Never mind, she thinks, staring at her bleeding finger. The sky is blue and cloudless.
Everything is perfect.
A woman clothed in black lives in the middle of the woods.
She rises at dusk and keeps her curtains closed.
Press Office | +44 (0) 1962 827678 | press@winchester.ac.uk | www.twitter.com/_UoWNews
Back to media centre