Opportunities to meet publishing experts at Winchester Writers' Festival
22 May 2018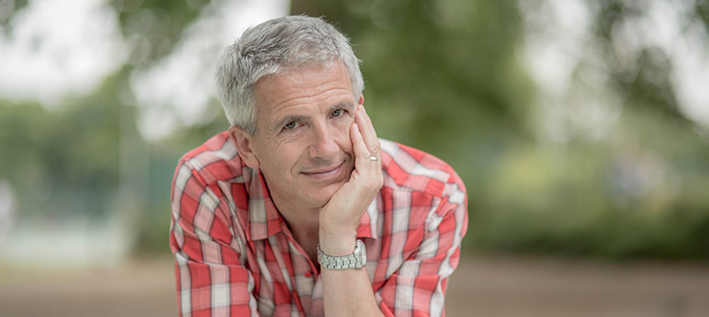 The deadline for writing enthusiasts to meet commissioning editors and literary agents at the University of Winchester Writers' Festival is fast approaching.
Now in its 38th year, the Festival is open to emerging creative writers working in all genres and at all levels of experience.
The three-day event on 15-17 June offers hundreds of one-to-one appointments, which give writers the chance to meet with industry professionals. During these 15 minute sessions, writers can pitch their ideas, receive constructive criticism on current projects, discuss publishing/marketing possibilities and get advice on writing difficulties.
This year, up to four one-to-one appointments per attendee are available with over 70 writing professionals including literary agents from Diamond Kahn & Woods, Andrew Nurnberg, Madeleine Milburn Ltd, editors from Salt Publishing, Bookouture and Little Tiger Press, script consultants Hayley McKenzie and Susie Menzies, and independent publisher Scott Pack.
All day and multiple-day tickets (except Sunday only tickets) include one-to-one appointments but guests must book their place before 2 June to take advantage.
Those attending Winchester Writers' Festival will also gain access to 17 intensive all-day courses and workshops and more than 30 talks, panels and presentations by authors, agents, scriptwriters, bloggers and poets.
Saturday attendees also gain entry to the keynote speech, which will be delivered this year by acclaimed novelist Patrick Gale on 16 June. Patrick's recent works include A Perfectly Good Man, The Whole Day Through - set in Winchester - and the Costa-nominated A Place Called Winter.
Judith Heneghan, Festival Director and Senior Lecturer in Creative Writing at the University, said: "The Winchester Writers' Festival is renowned for bringing emerging writers together for inspiration, support and learning.
"It's a fantastic opportunity for writers to improve their craft, develop new work, learn more about the publishing process and make those vital connections with agents and editors."
The University of Winchester Writers' Festival takes place from Friday 15 to Sunday 17 June. Attendees may book to attend one, two or all three days.
Visit www.writersfestival.co.uk for the full Festival programme and to book day and multiple-day tickets.
A number of free events will be running for members of the public on Friday 15 June. These include a talk by renowned historical fiction writer, James Aitcheson; a panel discussion on 'Walking the line between cultural appropriation and creative freedom' and the opportunity to read published and unpublished stories at the Open Mic. Booking is not required. Find out more: http://writersfestival.co.uk/fridaynight
Back to media centre