University of Winchester Chapel first to win Gold Eco Church Award
9 Jun 2021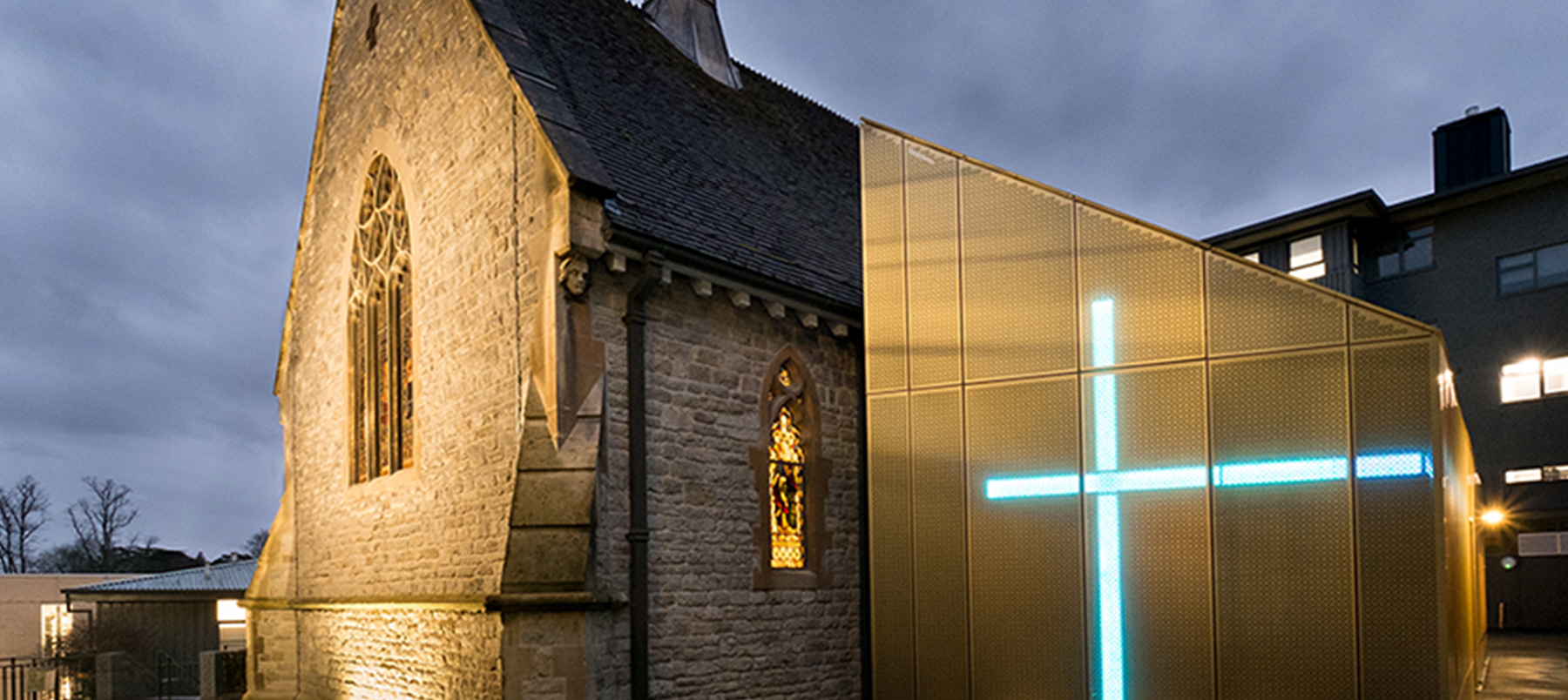 The Chapel at the University of Winchester has won a Gold Eco Church Award for its work in sustainability. It is the first Gold award for a university chapel from the project, which is run by Christian environmental charity A Rocha UK.
Welcoming the news, Vice-Chancellor The Reverend Professor Elizabeth Stuart said: "At the University of Winchester we have long been passionate about caring for the earth. The Eco Church Gold Award for our University Chapel demonstrates our deep-felt commitment to and success in environmental and sustainable initiatives. As a University with a Christian foundation this award is particularly significant to us."
The University won a Silver Eco Church Award in April 2019. Since then, the University has continued to reduce its carbon emissions in absolute terms and relative to the size of its estate. Where the carbon footprint of premises cannot be reduced, it is offset. The gas supplied to our premises is now generated from renewable sources and/or charged according to supplier's 'green tariff'; rainwater collection facilities are installed and used; a composting/waterless toilet has been installed and recycled toilet paper is provided.
Next year a plastic-free Lent will be promoted across the University community, alongside a Lenten 'Carbon Fast'. In addition, the Chapel has shaped its liturgies and teaching to have a consistent focus on environmental issues with an annual Earth Eucharist; Cosmic Celebration, and St Francis Day celebrations, amongst other events. Sermons on green and sustainability issues are regularly given, and student-facing discussions and other events with an ecological focus are organised on a regular basis.
Dr Terry Biddington, the University Dean of Spiritual Life, said: "In a year of major opportunity for change in the lead up to the UN COP26 climate conference in Glasgow in November, the Chapel at the University of Winchester has joined churches across the country committed to making a difference and having a bigger impact together in response to the environmental and biodiversity crises."
Helen Stephens, Church Relations Manager for A Rocha UK, said: "It's very clear from all that the University is doing that caring for God's earth is central to and also embedded in who they are as a university community. There is a very rich thread of sustainability and social justice running through all that they do and it's clear that they take very seriously their duty to model church in contemporary society - which is no small challenge!
"The University has adopted an ecumenical and inclusive approach and the outdoors appears to be a natural extension of chapel life. Everything points towards a concerted effort to embed caring for God's earth in all aspects of university life: from the bold and ambitious target to be Net Zero Carbon by 2025 to launching an app to promote people getting out into green space and nature. Congratulations on achieving the Gold Eco Church Award!"
Press Office | +44 (0)1962 827678 | press@winchester.ac.uk | www.twitter.com/_UoWNews
Back to media centre