University of Winchester finalists in prestigious Green Gown Awards for sustainable catering initiatives
26 Nov 2020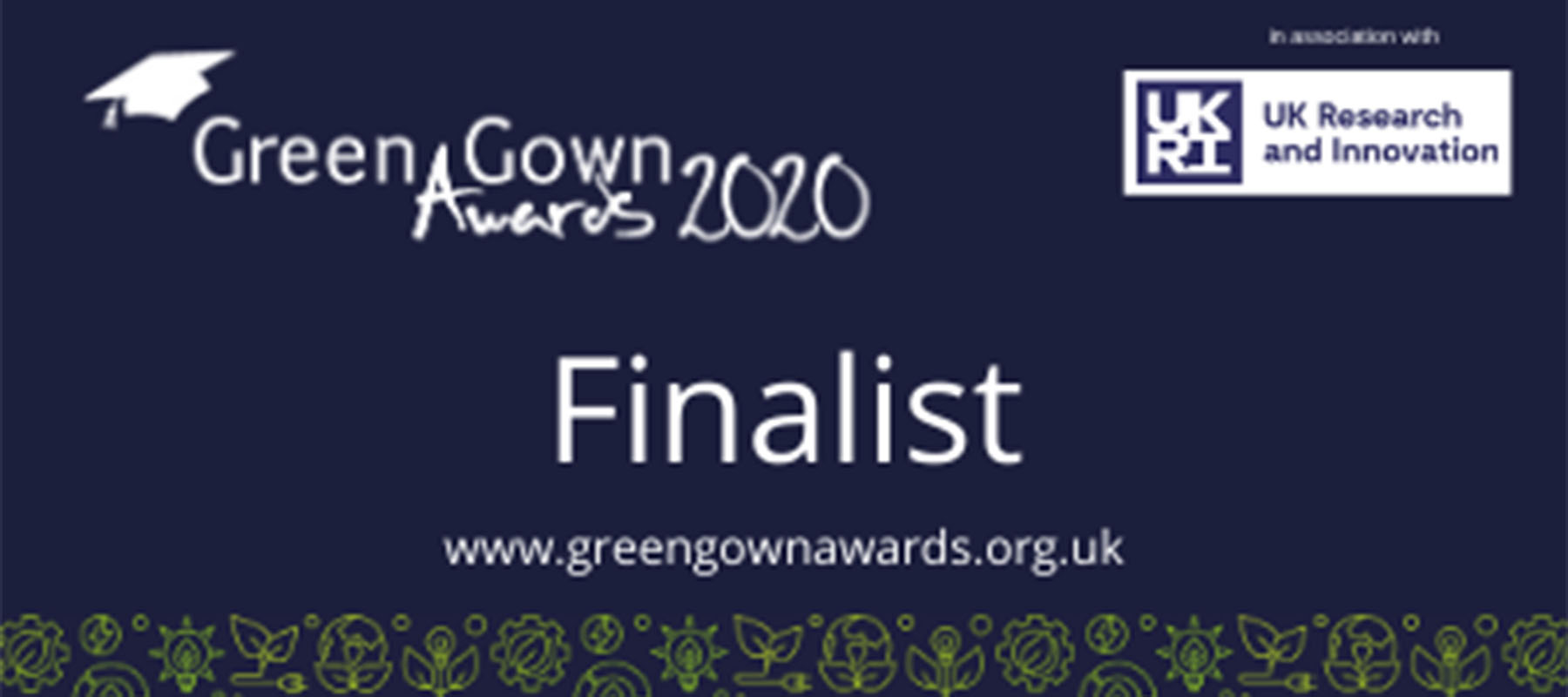 The University of Winchester has been shortlisted as a finalist in the 2020 Green Gown Awards. The University Catering team secured a place in the Campus Health, Food and Drink category with their inspiring Catering for LIFE (Local Independent Fair Ethical) initiative.
Dave Morton, Catering Operations Manager at the University said, "We are delighted that Green Gown's committee have recognised the team's efforts. The development of our 'We cater for LIFE' message [in 2010] and our continual improvement over the past decade underpins the University's commitment to animal welfare and supports the call for action on climate change, as well as addressing several EU Sustainable Development Goals."
Sustainability, food quality, animal welfare and environmental impact are all driving factors for the changes applied by the Catering team. The team have ensured change by implementing new procedures, organising events that generate a positive impact for customers while supporting local supply chains and addressing critical issues around climate change, like carbon emission reduction. Most recently, this is demonstrated by the reduction of single use plastic on campus for the beneficial long-term environmental impact in both waste and carbon reduction.
In 2015/16 the Catering Team committed to reducing CO2 emissions, monitored by the Humane Society International, by ensuring meat and dairy products are free-range and sourced from local welfare-friendly suppliers, as well as offering more plant-based meals. The five-year goal was to reduce emissions by 25%, and after removing beef from menus over the summer, the team is now on track for up to a 40% reduction by 2021.
An additional change, implemented to reduce single-use plastic across campus, has been the introduction of re-usable cups and containers in place of disposable ones. Running since February 2020, the 'cup/container for life' scheme has helped to remove more than 100,000 disposable containers from the University's waste stream.
The University has been chosen as one of only eight finalists in their category from educational institutes across the UK and Ireland. The finalists in each category have been selected as exemplary institutions for their commitment to global sustainability and demonstrating that universities and colleges are integral to the economy and society.
The Green Gown Awards aim to reward universities and colleges for sustainability excellence. The Awards cover all aspects of educational excellence that meet sustainable goals: from teaching and research, to leadership, buildings and catering.
On the Green Gown website, Iain Patton, CEO, EAUC says "It's safe to say everything has turned upside down this year. But what is remarkable, is the pure determination and resilience shown by our sector. Receiving so many applications from our sustainability communities in this challenging year, and reading their inspiring projects is truly heart-warming in these uncertain times and builds hope for a green recovery and more sustainable future. Today we announce the Finalists, but we also applaud each and every applicant and encourage them to continue on the sustainability path which is now more critical than ever."
The winners will be announced at an awards ceremony in spring 2021.
Press Office | +44 (0)1962 827678 | press@winchester.ac.uk | www.twitter.com/_UoWNews
Back to media centre