World-first in climate change teaching for University of Winchester
11 Sep 2019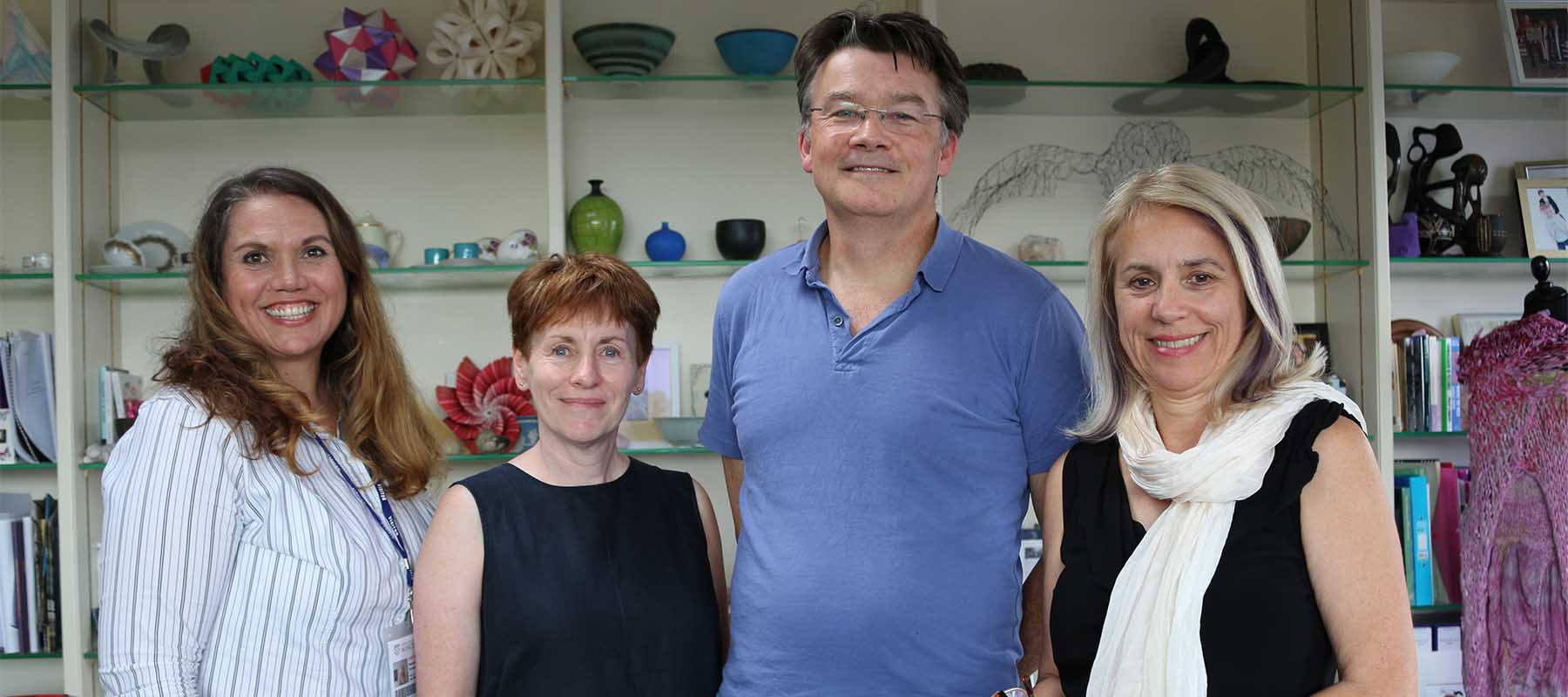 University of Winchester teacher training students are set to be among the world's first United Nations accredited Climate Change Teachers.
Winchester is the first university in the world to offer student teachers the opportunity to undertake the Climate Change Teacher course, accredited by UN CC:Learn in partnership with Harwood Education. The course is designed to equip future educators across all age groups and disciplines with the knowledge and confidence to deliver lessons on climate change. Students will cover a range of topics including climate change science, gender and environment, children and climate change, cities and climate change, and human health.
Winchester is one of the most highly sought-after universities for teacher education in the country, with OFSTED rating its primary and secondary teaching training 'outstanding' and consistently high rankings in league tables.
Dr Louise Pagden, Co-Director of the University's Institute of Education, said: "One of the most important issues children face is climate change. So this is set to become a really important part of how we train primary and secondary teachers of the future here at the University of Winchester.
"By training teachers to educate children about the impact of climate change, we will enable them to be responsible citizens of the future. Completing the course will give teachers confidence in their own understanding of the issues and in their position as a UN accredited specialist, to teach children effectively."
Professor Joy Carter CBE, DL, said: "As the university for sustainability and social justice, I am really proud Winchester is the world's first university to partner with the creators of the eduCCate Global Climate Change Teacher Academy to offer every student on our teacher training degree courses the chance to become a UN accredited Climate Change Teacher.
"Winchester is already leading the way in climate change education, which is embedded across our courses, inspiring students and staff to learn about the wide range of issues generated by this pressing global issue. As we prepare to tackle the climate emergency, this is a fantastic opportunity for us to be the first university to support the UN Sustainable Development Goal of having an accredited Climate Change Teacher in every school across the UK."
In June 2019, the University of Winchester pledged to eliminate all unnecessary single-use plastic by December 2020. It is home to the Centre for Climate Action (Climate Change Education and Communication) which works to raise awareness of climate change. Earlier this year, the University received the NUS Responsible Futures accreditation for its commitment to embedding sustainability and social responsibility in its teaching and other activities.
The Climate Change Teacher course will be rolled out at Winchester over the coming academic year, with an official launch in spring 2020. Alongside the course, the University is hosting a series of public lectures for students, teachers, parents and the general public, jointly with WinACC (Winchester Action on Climate Change). The lectures will cover the course topics, including cities and climate change and human health and sustainable diet.
UN accredited Climate Change Teachers are added to the Interactive World Map of Climate Change Teachers and invited to join the 'educcateglobal' social site where members are building and sharing a cross-curricular climate curriculum.
Education specialist Melanie Harwood, of Harwood Education, said: "There are now more than 3,000 UK Climate Change Teachers, accredited by UN CC:Learn in partnership with Harwood Education, with a further 1,973 UK teachers working towards the accreditation and up to 50 teachers a day signing up to the programme.
"Young children are far more vulnerable to climate-related disasters and associated health risks than any other social group. We need to give them the tools to understand the effects of a changing climate so that they can take well informed and effective action in the future. In these days of a Climate Emergency, now more than ever, teachers all need the knowledge in these five courses that make up the Climate Change Teacher course to ensure they deliver clear cross-curricular Climate Literacy to all their pupils."
Angus Mackay of UNITAR said: "We are delighted that teaching universities, such as the University of Winchester, are taking an interest in building climate change into their curricula. We believe that the UN CC:Learn courses which are being made available through the eduCCateGlobal Project, in partnership with Harwood Education, provide the content that teachers need in order to bring key issues into the classroom. Climate change is one of the defining issues of our time. It is vital that children have access to the best information."
Photo above shows (left to right): Melanie Harwood (Harwood Education); Dr Janice de Souza (Dean, Faculty of Education, University of Winchester); Angus Mackay (UNITAR) and Professor Joy Carter CBE, DL (Vice-Chancellor, University of Winchester).
Press Office | +44 (0) 1962 827678 | press@winchester.ac.uk | www.twitter.com/_UoWNews
Back to media centre