MSc
Social Work
Apply online
Social Work at Winchester is a professional qualification covering the main knowledge, skills and values essential for practising as a newly qualified social worker. Successful completion of this programme makes you eligible to register as a social worker with Social Work England.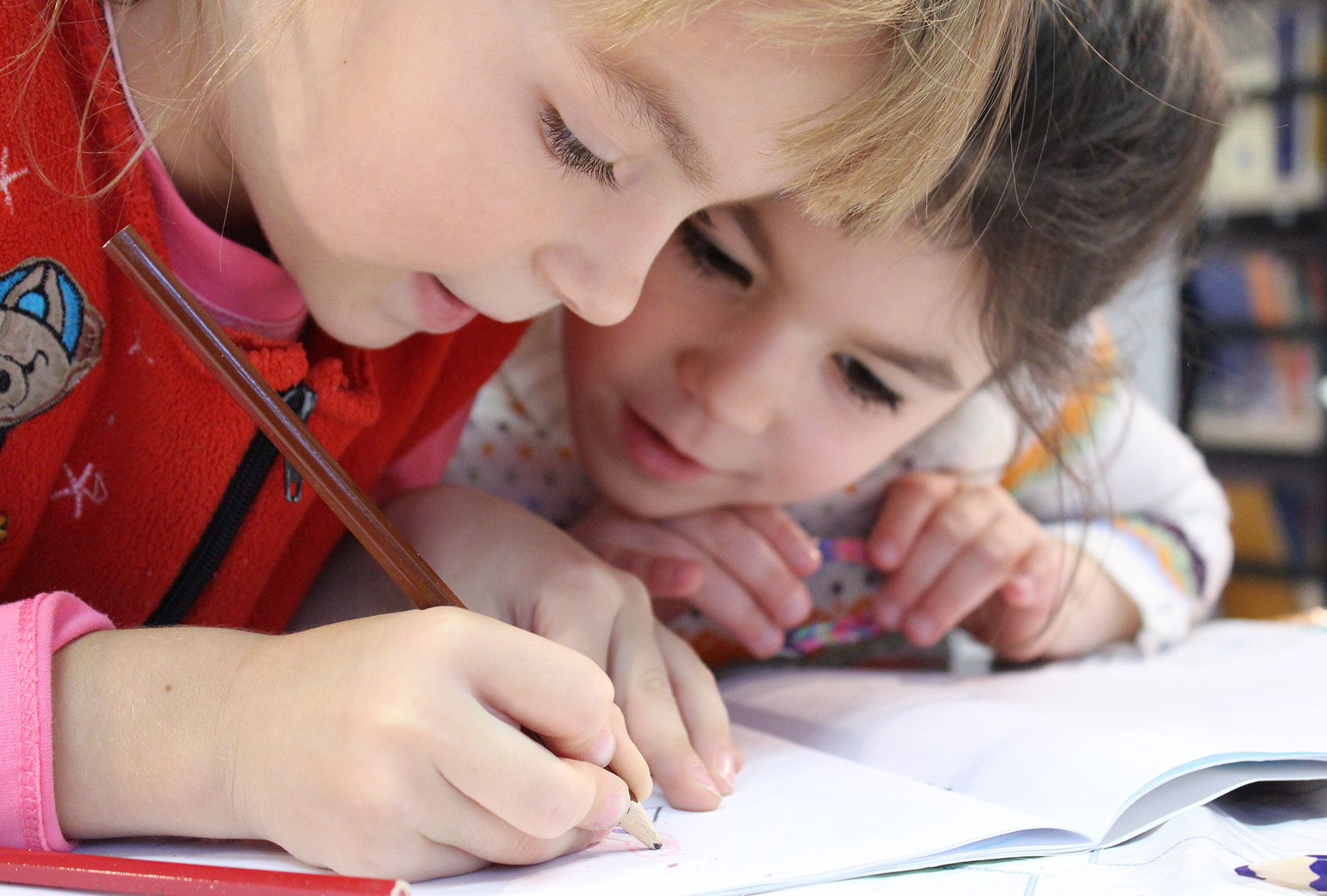 Course overview
You cover the key knowledge base of social work – social policy, legislation, aspects of psychology and sociology, social work theory, and social work methods and communication. The course provides an introduction to the development of professional identity and the acquisition of professional values. You discuss the complexities and importance of interprofessional working; develop an understanding of the importance of sociological and psychological perspectives across the life course; and gain a critical understanding of different types of interventions underpinned by legislation and social policy. There is a key introductory module which enforces the concept of professional, reflective practice and professional boundaries.
You complete two practice learning placements – 70 days in the first year and 100 days in the second year. Each placement is matched to your needs, aptitude and experiences. On completion of the course, you have a good knowledge of risk and assessment, a clear sense of the opportunities and demands of being a professional social work practitioner, and the skills and knowledge required at a newly qualified level.
Core modules include Psychological Perspectives of the Life Course, The Legal and Professional Knowledge Base of Social Work, Social Work Methods and Interventions and Social Work Practice in Contemporary Society.
Masterclasses offer the chance to learn alongside external practitioners and there are strong links with partner agencies who provide both practice placements and contribute to the teaching and development of the course. Service Users and Carers contribute to your learning throughout the programme.
Accreditation
This programme is approved by Social Work England which means you'll be eligible to apply for registration as a social worker on successful completion of the course.
What you need to know
Course start date
September
Location
On campus, Winchester
Typical offer
Normally a first or second-class Honours degree
Course features
Complete the training necessary to register as a social worker
Two placements matched to your aptitude and experiences
Opportunities to learn from service users, carers, and professionals
The programme is approved by Social Work England
Course details
Suitable for applicants from:
UK, EU, World
Work placements
In the first year, students are required to complete a 70-day practice learning placement. In the second year, students are required to complete a 100-day practice learning placement. Each placement is different and is matched to the student's needs, aptitude and experiences.
Learning and teaching
Start date: September
Teaching takes place: Daytime
Lecturers have varied experiences and interests which they draw on to develop insights in the workplace and help students develop employability skills such as report writing and critical analysis.
The cohorts of students are small to enable the teaching team to provide the necessary challenge and appropriate levels of support to develop curiosity, autonomy and creativity in practice and learning.
The integration of subject specialists and outside speakers is a unique feature of the course - master classes offer students the chance to learn alongside external practitioners and there are strong links with partner agencies who provide both practice placements and contribute to the teaching and development of the course. Service users and carers contribute to the learning of students throughout the programme.
The MSc Social Work programme is a professional training programme that demands a high level of commitment and full attendance. For more information about our regulations for this course, please see our Academic Regulations, Policies and Procedures section.
Workshops and seminars develop some of the underpinning research skills. Students are part of ongoing online and face-to-face discussions with tutors and other students and are equipped to present aspects of research in a range of ways.
Location
Taught elements of the course take place on campus in Winchester
Assessment
There is an increased emphasis on formative assessment, particularly in the early stages of module delivery. This enables students to practice and develop certain skills, and receive feedback, which helps support and improve their final summative assignments. The range of assignments are designed to meet individual student's varying learning styles and support the development of a range of skills required for practice.
Assessment formats include presentations (individual and group); facilitation of seminars; written assignments (essays, reports and case studies); portfolios; exams (a mixed approach); practical skills assessment; online assessment; and product outputs (academic posters/leaflet).
Practice is assessed through observation and reflection on practice, completion of a portfolio and written assignments. There are also opportunities for practical skills assessment including experiential learning and presentations.
Our validated courses may adopt a range of means of assessing your learning. An indicative, and not necessarily comprehensive, list of assessment types you might encounter includes essays, portfolios, supervised independent work, presentations, written exams, or practical performances.
We ensure all students have an equal opportunity to achieve module learning outcomes. As such, where appropriate and necessary, students with recognised disabilities may have alternative assignments set that continue to test how successfully they have met the module's learning outcomes. Further details on assessment types can be found by attending an open evening or contacting our teaching staff.
Feedback
We are committed to providing timely and appropriate feedback to you on your academic progress and achievement in order to enable you to reflect on your progress and plan your academic and skills development effectively. You are also encouraged to seek additional feedback from your course tutors.
Modules
Please note the modules listed are correct at the time of publishing. The University cannot guarantee the availability of all modules listed and modules may be subject to change. The University will notify applicants of any changes made to the core modules listed. For further information please refer to winchester.ac.uk/termsandconditions
Modules
Readiness for Practice
This module is an introduction to the Social Work profession and the professional capabilities needed to begin practice. It covers the Professional Capabilities Framework ensuring that students can meet the standard of Readiness to Practice prior to commencing their first placement. There is an emphasis on values and ethics, along with critical reflection and analysis.
Students will be encouraged to consider how they will build resilience and confidence when in an unpredictable and demanding professional context. The module also considers issues of diversity and inequality alongside anti-oppressive practice.
The module culminates in a self-audit of the Readiness to Practice capabilities through an eportfolio. Students should demonstrate basis communication skills, ability to engage with service users, capacity to work as a member of an organisation, willingness to learn from feedback and supervision, and demonstrate basic social work values and skills to make effective use of first practice.
This is a non-credit bearing module however will require students to demonstrate capability against the Professional Capability Framework.
Foundations for Professional Practice
This module introduces students to the social work context. Students will develop an initial understanding of organisations and inter-agency working along with the nature of contemporary partnership working, within and across disciplines and agencies. Content covered during the module places emphasis on understanding the different needs and experiences of service users and carers, and with professional and non-professional colleagues in the agency setting. Students will be encouraged to explore contemporary societal issues from a range of perspectives and their impact on social work and vice versa. Personal and professional values will be explored.
Psychological Perspectives of the Life Course
Social workers engage with a diverse range of people across the life course, therefore a thorough understanding of human growth and development from a psychological perspective is a central element of social work practice. A person's life course is not always a straightforward, linear progression, and the impact of social, political, cultural, economic, and environmental factors must be recognised, so that inequalities identified in practice can be challenged. This module will explore physical, cognitive, moral and personality development, the transitions and changes that occur throughout the life course and examine the factors that influence attachment, resilience and the development of an individuals and family's emotional resources. The module will emphasise the development of human personality, behaviour and the positive outcomes that are being achieved by practitioners working in a variety of different settings using different techniques and interventions. It will also provide students with the opportunity to challenge and critique normative views of development across the life course, emphasising the value and experience of diversity.
Social Work Methods and Interventions
This module will introduce students to a range of relevant tools, models, methods, and theories in order to develop skills in promoting equality in direct work with individuals, families, groups and communities, in preparation for and to run alongside the first placement. Students will be expected to critically analyse and evaluate the usefulness of applying the theories and methods to social work practice with individuals, families, groups or communities, particularly regarding empowerment and anti-discriminatory practice.
The Legal and Professional Knowledge Base of Social Work
Social work is an international discipline with its own body of specialised knowledge. It also relies heavily on other knowledge disciplines such as sociology, psychology and anthropology and professional knowledge from law, health and education. This module will give students the basic and comprehensive knowledge underpinning legal and safe practice. It will also cover key skills in research and the critical appraisal of theory and knowledge. It will support students applying law in practice and knowing key legislation to support children and adults.
First Practice Placement
This module the first practice placement aims to support students to develop their capability and professional confidence in essential social work skills, including core communication skills, engaging and forming relationships, application of theoretical concepts, working with professional colleagues and critical reflection. Students will have the opportunity to put into practice core teaching from level 4 and further develop key and fundamental aspects of social work.
Modules
Risk, Assessment & Safeguarding Work
This module will address the challenges of assessing risk with regards to need and protecting service users from abuse and neglect. In doing so, it will support students to understand the complexities of assessment; going beyond simply identifying need, but to critically analyse information presented in order to effectively safeguard those we work with and manage risks. Assessment and risk represent deceptively simple concepts, however good assessment is the cornerstone of social work practice and therefore will be explored in-depth. Assessments can have a significant impact on the lives of all service users, therefore assessment frameworks and the ways in which ways assessments are conducted and how information is used and analysed will be explored with students. Effective assessment is a transparent area of practice where the social worker is clearly accountable for their actions. Stringent recording and communication are essential cornerstones of good practice. Student's will continue to learn about the importance of research and by encouraging research literacy they will develop skills required to be critically informed and their work be supported through evidence-based practice, practitioner input and case studies.
Social Work Practice in Contemporary Society
Building on from the learning and teaching, practice placement(s) across the programme, this module will provide students with the opportunity to develop their skill & knowledge in working directly with individuals, families, and communities, safely and effectively.
Using the platform of established areas of practice, such as mental health, direct work with children and addictions, students will look at both direct practice in more depth and be introduced to relevant tools, methods and theories underpinning practice in these fields, including systemic and solution focused ideas as ways to intervene and affect change.  Students will be encouraged to think critically about interventions, linked to research findings and also the contemporary context in which social work takes place, with a focus on sociological and political structures.
Final Practice Placement
This module gives students opportunity to advance their skills and knowledge in a social work in a social work setting and enhance their capability in preparation for their assessed and supported year in employment It will cover the core tasks of social work, risk assessment, assessment of needs, care planning, working with other professionals and developing and sustaining relationships with individuals, families, and groups. The will student will need to demonstrate their skills in working autonomously, critical, and analytical reflective thinking when confronted with problems and dilemmas, and working using best evidence, e.g., identifying what is best evidence and how it informs better outcomes for individuals' families and groups.
Research Methods and Writing for Publication
The first part of this 60-credit module will introduce students to relevant research methodologies. Students will consider a range of approaches to both primary and secondary research and conversant with tools for supporting this. Students will enhance their skills in critically examining research methods and will develop their learning to promote research mindedness. Students will be encouraged to work with a range of research material and to develop their knowledge of the role of evidence informed research in current social work practice. Students will gain knowledge about how to apply ethical principles in evaluating research.
The second part of this module will focus on students writing for publication. Students will be introduced to methods of developing their academic writing skills, evidencing their ability to use a coherent and effective approach that demonstrates scholarly and professional development. To produce final work (suitable for publication) that reflects a sound methodological and ethical basis and is suitable for the target audience.
Entry requirements
Normally a first or second-class Honours degree
Normally a first or second-class Honours degree. Applicants who do not satisfy the normal entry requirements may be admitted to the programme, provided that they can demonstrate an aptitude for the professional role and demonstrate an understanding of the role of social workers. Applicants are required to have gained GCSE passes at Grade C (Grade 4 if completed from summer 2017 onwards) or above in English and Mathematics, or equivalent.
Ideally applicants will have prior social care experience, in either a paid or voluntary capacity, in a relevant setting - community care, youth justice or another setting where caring or teaching is a feature. This will demonstrate an informed decision to embark on a career in social work.
Shortlisted applicants are expected to attend an interview at the University, as per HCPC requirements. Interviews will include a group task, written assessment and individual interview with academic staff and placement partners (service users and/or practitioners). Our Admissions Team will be in contact with further information about the format of the interview if successful shortlisted.
A Disclosure and Barring Service (DBS) clearance check is required on acceptance of the offer of a place. The cost of the DBS check is covered by applicants. For the latest costs please visit the DBS website. Initial assessment of Fitness/Suitability to Practise, including relevant medical information; and a self-declaration form must be completed by applicants.
If English is not your first language: For overseas students outside of the EU, IELTS 7.0 (with no element less than 6.5) or equivalent.
Application process
All applications must be made via UCAS. Applicants will need to complete the registration process before creating their application online. Full details are available on the UCAS website.
Applications can be made via UCAS from the autumn of the year prior to entry and we encourage you to submit your application as soon as possible to avoid disappointment. The course code is L501 and our institution code is W76. The deadline for applications is 15 January. If you wish to apply after this date please contact us.
Course enquiries and applications
Telephone: +44 (0)1962 827234
Talk to us on live chat
International points required
If you are living outside of the UK or Europe, you can find out more about how to join this course by emailing our International Recruitment Team at International@winchester.ac.uk or calling +44 (0)1962 827023.
Explore our campus and find out more about studying at Winchester by coming to one of our open evenings.
Additional costs
2024/ 2025 COURSE TUITION FEES
UK/ Channel Islands/ Isle of Man/ Republic of Ireland
Full time £9,550 pa
International
Full time £19,450


If you are a UK student starting your degree in January / September 2024, the first year will cost you £9,550**.
If finance is a worry for you, we are here to help. Take a look at the range of support we have on offer. This is a great investment you are making in your future, so make sure you know what is on offer to support you.
**The University of Winchester will charge the maximum approved tuition fee per year.
As one of our students all of your teaching and assessments are included in your tuition fees, including, lectures/guest lectures and tutorials, seminars, laboratory sessions and specialist teaching facilities. You will also have access to a wide range of student support and IT services.
There might be additional costs you may encounter whilst studying. The following highlights the mandatory and optional costs for this course:
Mandatory
Disclosure and Barring Service
A Discloure and Barring Service (DBS) clearance check is required when applicants accept their offer for a place on the course. Indicative cost is £40.
Students are not required, but are recommended, to register for the DBS update service during the length of the programme. Indicative cost is £13 per year.
Business Insurance
Students will be required to have appropriate motor insurance if they are driving their own vehicle during any placement. The type of motor insurance cover will depend on the type of journey that they undertake. Driving to and from the placement is commuting and driving as part of the business activity during the placement day is driving for business use.
Printing and Binding
The University is pleased to offer our students a free printing allowance of £20 each academic year. This will print around 500 A4 mono pages. If students wish to print more, printer credit can be topped up by the student. The University and Student Union are champions of sustainability and we ask all our students to consider the environmental impact before printing.
SCHOLARSHIPS, BURSARIES AND AWARDS
We have a variety of other scholarship and bursaries available to support you financially with the cost of your course. To see if you're eligible, please see our Scholarships and Awards section.
CAREER PROSPECTS
Graduates may work with any service user or carer group across the profession, ranging from work in the statutory sector for both children and adults through to roles within the voluntary and independent sector.
OUR CAREERS SERVICE