January 2020 at the University of Winchester
11 Feb 2020
January set 2020 off to a strong start at the University of Winchester. Local football teams were provided with a platform for progress, an award was received for our excellent Estates and Facilities Services, and Sports Psychologist Dr Matthew Smith published pioneering research.
Grassroots football teams treated like Match of the Day stars
A Southampton-based amateur football team, set up to encourage men to open up about mental illness, has won a competition which will see them treated like Premier League stars, including full Match of the Day treatment.
DC United claimed top place in Local Legends, a competition created by the University and the Hampshire Football Association (FA), to offer grassroots footballers the chance to have a match filmed and analysed by top experts and watched by thousands of people – like Match of the Day. DC United have chosen to play another shortlisted Hampshire team, Unity 101 FC, for the filmed segment.
The match will kick off at 4pm on Sunday 1 March, at Stoneham Lane Football Complex. It will be filmed by a camera crew from the BA (Hons) Journalism course, with live commentary from a professional pundit, slow-motion replays and post-match interviews. Read the full story here.
Top customer service accolade for Estates and Facilities Services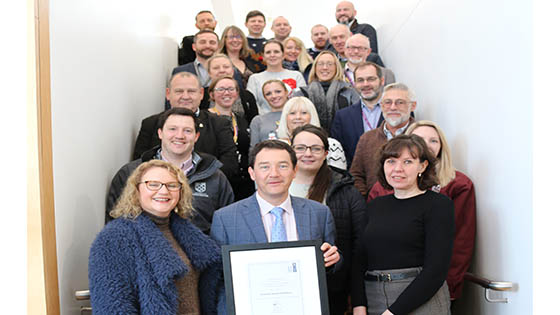 The University's Estates and Facilities Services (EFS) department has been awarded the Cabinet Office Customer Service Excellence accreditation for the high quality of its customer services.
The Customer Service Excellence (CSE) accreditation is a nationally-recognised, government-backed accreditation that helps organisations to put customers at the forefront of their business. The department - the largest professional services department in the University - is one of the University's key operations and its customers range from students and staff to external users of the University's high-quality meeting, accommodation and conferencing facilities.
Justin Ridgment, Director of Estates and Facilities Services, said: "EFS has always put customers at the heart of everything we do and achieving this independent external accreditation formally recognises and celebrates our commitment to and delivery of customer service."
Learn more about the award and how we achieved it.
Study shows professional gamers and athletes face similar psychological pressure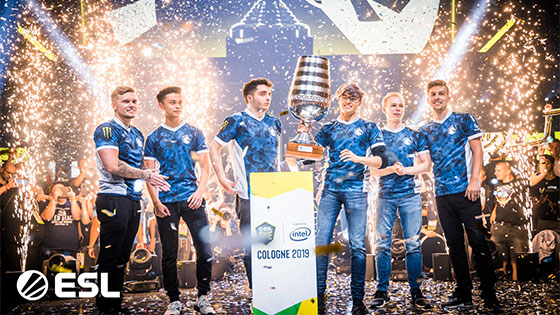 Esports gamers face similar levels of psychological pressure as professional athletes, and are exposed to significant stress factors when competing in top level competitions pioneering research has revealed.
In the first study of its kind, lead researcher Dr Matthew Smith, Senior lecturer in Sport and Exercise Psychology at Winchester and his co-researchers (all former colleagues at the University of Chichester), found that esports players face 51 different stress factors. These include communication problems and concerns with competing in front of live audiences – mirroring the mental conditions experienced by pro athletes, such as footballers and rugby stars in high-profile tournaments.
The research paper, Identifying Stressors and Coping Strategies of Elite Esports Competitors, has been published in the International Journal of Gaming and Computer-Mediated Simulations. Click here for the full story.
University historian shares expertise on TV show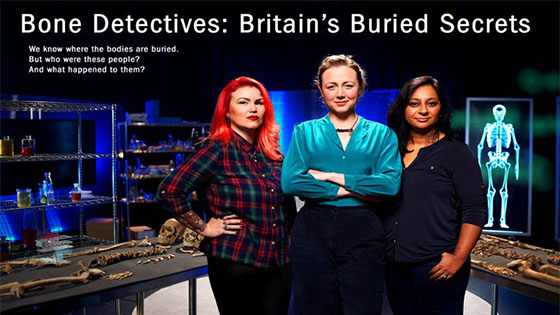 Dr Katherine Weikert, an expert in early medieval European history, shared her expertise on early English justice systems and corporal punishment on new Channel 4 TV show The Bone Detectives: Britain's Buried Secrets.
The team of TV historians and archaeologists aimed to solve the mystery of the remains of over 100 young Anglo-Saxon men discovered during the construction of a car park in Weyhill near Andover.
Presenter Dr Tori Herridge also visited the Martial Rose Library to examine our 19th century copy of English History from the Year 1235 to 1273, by Matthew Paris, one of the great historians of the Middle Ages.
If you missed it, you can catch up with the Bone Detectives here.
Honorary Fellow and Holocaust survivor photographed by Duchess of Cambridge for memorial exhibition
Steven Frank was photographed with his granddaughters, Maggie and Trixie.

Steven (Centre, 2nd photo) was sent to Westerbork transit camp and then on to Theresienstadt. Steven and his brothers were 3 of only 93 children who survived the camp, out of 15,000 children sent there. pic.twitter.com/zaBhWyLHns

— Kensington Palace (@KensingtonRoyal) January 26, 2020
One of the University's honorary fellows was photographed by the Duchess of Cambridge for an exhibition to mark 75 years since the end of the Holocaust, as part of a project by the Holocaust Memorial Day Trust, Jewish News, and the Royal Photographic Society.
In the portrait Steven Frank BEM, originally from Amsterdam, who survived multiple concentration camps as a child, is pictured with his grandchildren Maggie and Trixie.
Steven was sent to Westerbork transit camp, then on to Theresienstadt. He and his brothers were three of only ninety-three children who survived the camp, out of the fifteen thousand children sent there.
Steven was awarded an Honorary Fellowship by the University of Winchester at Graduation 2019 for services to Holocaust education.
The project aims to honour the victims of the Holocaust and to celebrate the lives that survivors have built in the UK, whilst also reminding everyone of their own responsibility to remember and help to share the stories of those who endured Nazi persecution.
Read the full article here.
Bronze award for Winchester's Hedgehog Friendly campus
The University is now officially a hedgehog friendly campus, with the award of bronze status from the Hedgehog Friendly Campus (HFC) Campaign for its work in creating a sanctuary for the endangered and popular mammals.
The award bolsters the University's commitment to become a more sustainable institution, with a biodiverse campus.
Hedgehog Friendly Campus is a new campaign by the British Hedgehog Preservation Society which aims to turn university campuses into places where hedgehogs can thrive amidst a declining population caused by factors such as roads, litter, and lack of food, water and natural habitat. The scheme aims to encourage students and staff to participate in making their university campus suitable and safe for hedgehogs.
Winchester is one of 23 university campuses around the country gaining bronze status in January. Plans are now underway to achieve the silver award.
Read more about what we did to achieve the bronze award.
Winchester is a welcoming, inclusive community post-Brexit
On Friday 31 January, as Britain formally left the European Union, Vice-Chancellor Professor Joy Carter CBE, DL underlined the University's open and inclusive community in a short statement to staff, students and the local community.
She said: "The University would like to emphasise again the importance we feel in creating a welcoming, inclusive community; and reiterate how deeply we value each individual. Wherever you are from, you will be welcomed and cherished at the University of Winchester."
Read the statement here.
Blog Highlight with Dr Craig Prescott
Dr Craig Prescott, Senior Lecturer in Law and Director of the University's Centre for Parliament and Public Law, has published a blog discussing the constitutional issue raised by the decision of Duke and Duchess of Sussex to step from life as a "senior royal(s)". The piece appears on the UK Constitutional Law Association Blog, entitled Harry and Meghan, Regency, Counsellors of State and a "Slimmed Down" Royal Family.
Press Office | +44 (0) 1962 827678 | press@winchester.ac.uk | www.twitter.com/_UoWNews
Back to media centre