Award-winning actor David Suchet opens University of Winchester Forensic Laboratory
18 Sep 2019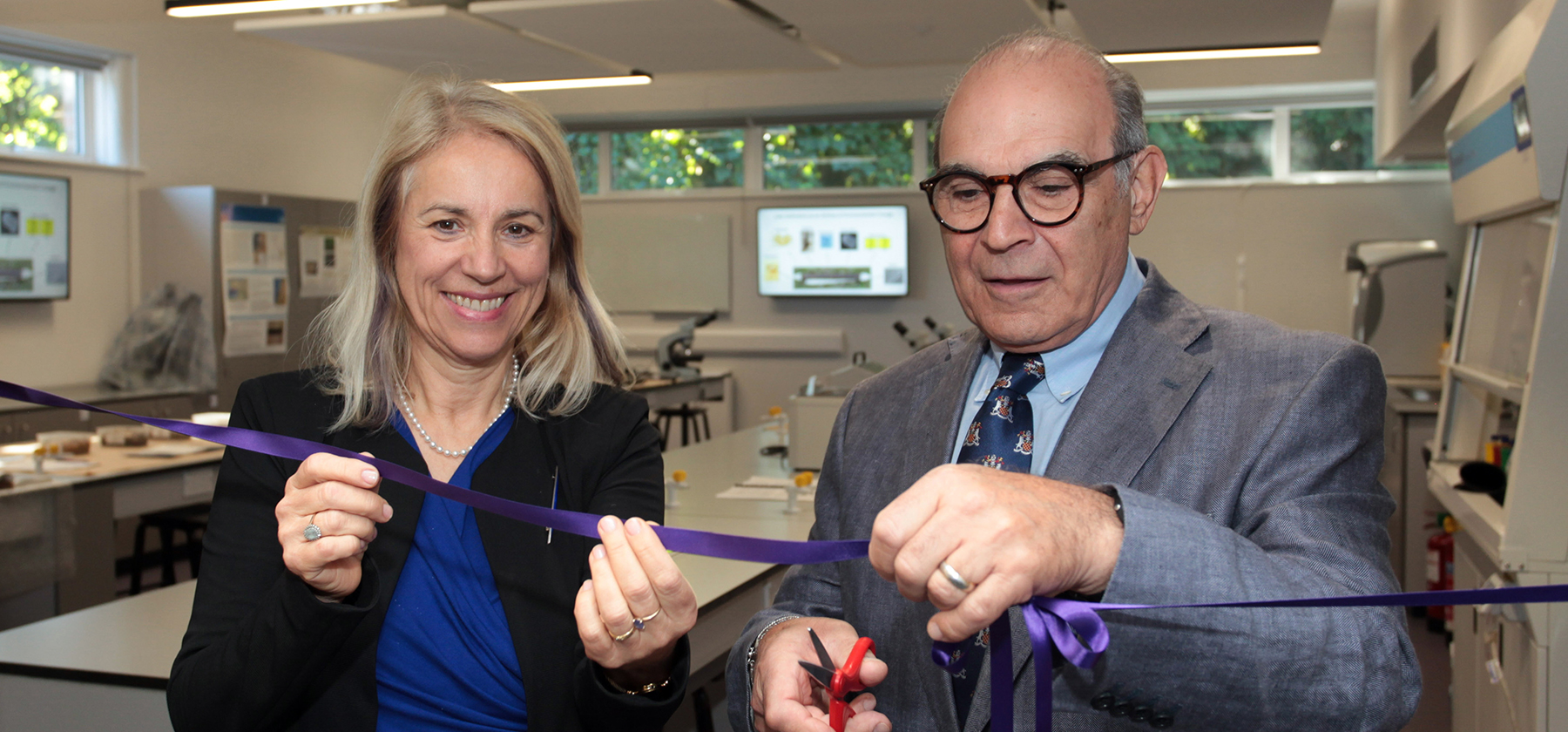 David Suchet CBE, famous for portraying Agatha Christie's Hercule Poirot, formally opened the University of Winchester's new state-of-the-art Forensic Laboratory yesterday (Tuesday 17 September).
David is best known for his work as detective Poirot in the long-running ITV adaptation of Agatha Christie's famous novel series. This role, which spanned nearly 25 years, earned him a Lifetime Achievement Award from the Royal Television Society. David received an Honorary Doctorate of Arts from the University in 2017 for services to acting.
The laboratory facilities host a range of industry-standard equipment, including a petrographic microscope, an electrophoresis DNA kit, a fume cupboard and advanced glass wash facilities to help preserve a controlled environment. These will benefit students on courses such as Anthropology, Archaeology, Cyber Crime and Forensic Investigation, Forensic Studies, Geography and Human Bioarchaeology.
"I was delighted to welcome David Suchet to open our outstanding new facilities," said Professor Joy Carter CBE, DL, Vice-Chancellor at the University. "We want to provide our students with a first-class learning experience. These state-of-the-art specialist facilities enrich our teaching and allow students to gain vital practical skills that will help them stand out to employers."
After the formal ribbon-cutting ceremony, David toured the facilities and watched demonstrations led by students and teaching staff. Demonstrations included dusting for finger prints, analysing soil samples and examining forensic evidence.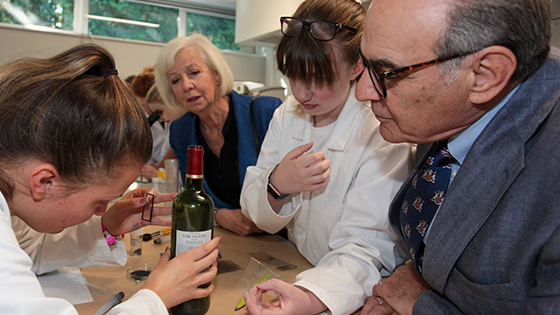 "It's very apt that I should be here opening a Forensic Laboratory, given my many years playing the greatest detective in the world," said David Suchet. "This is extraordinary what I'm watching and learning, so apart from the joy of opening the lab, I've had such an education."
Press Office | +44 (0) 1962 827678 | press@winchester.ac.uk | www.twitter.com/_UoWNews
Back to media centre