Winchester research roundup September 2019
16 Sep 2019
As we head into the new academic year, this month's research roundup highlights the national impact of Winchester research initiatives and expertise, in both health and wellbeing and parliamentary process. We also report on a new research centre which will explore the value and impact of contemplative practices in higher education, new books and new research funding for projects.
National report highlights impact of HELP Hampshire on the economy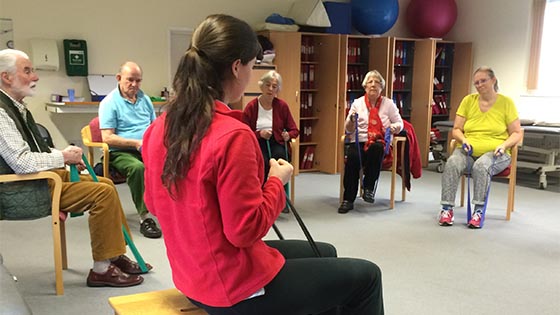 The HELP (Health Enhancing Lifestyle Programme) Hampshire Stroke Clinic has been highlighted as an exemplar case study in an independent analysis of the contribution of sport and exercise science education on the UK economy. The report, by the Physiological Society and GuildHE, recognised the programme as one with 'benefits to the public purse'.
Led by the University's Dr James Faulkner, an expert in exercise physiology, the community-based, low-cost clinic launched in January this year, in partnership with Hampshire Hospitals NHS Foundation Trust and Hobbs Rehabilitation. It works with stroke survivors to enhance their physical and social quality of life, reducing the likelihood of secondary stroke through community-based exercise. It has already seen more applicants than anticipated, boding well for its effectiveness in reaching a large number of people in the area living with stroke. Find out more about HELP Hampshire on their website.
The report assessed the benefits of sport and exercise science education to local economies, focusing on the contribution of universities working in this field. The report is available online here.
Photo courtesy of Hobbs Rehabilitation.
Constitutional law expert's evidence cited in parliamentary report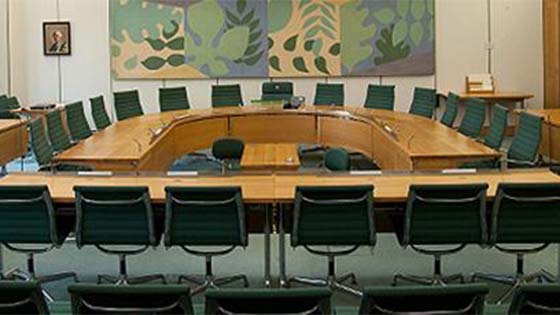 The House of Commons Liaison Committee's report into the effectiveness and influence of the select committee system includes written evidence from University constitutional law expert Dr Craig Prescott.
The report notes that the number of select committees is growing and they are increasingly stretching the boundaries of their delegated role and act as an instrument of accountability in relation to concentrations of power and influence, whenever that is found in the public or private sectors. In his evidence, Dr Prescott argues this is a: "positive role for select committees, particularly when there are no other scrutiny mechanisms or when they have failed".
His evidence also highlighted that the lagging of select committee standing orders behind the reality of committee work could give rise to problems. The report recommends that their wider role should be reflected in select committee standing orders. Download the report.
The evidence provided by Dr Prescott - who is also Director of the University's Centre for Parliament and Public Law - is taken from an article that will shortly be published in Parliamentary Affairs.
Archaeological analysis may help reconstruct Winchester's prehistoric past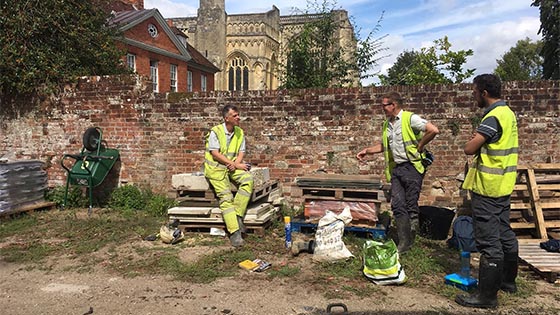 New findings by a team of University archaeologists working at Winchester Cathedral may shed light on its prehistoric past.
ARCA Geoarchaeology (the consultancy arm of the University's Department of Archaeology) recently carried out a geo-archaeological analysis for Winchester Cathedral.
The team - Professor Keith Wilkinson, Dr Phil Marter and MA Cultural Heritage and Resource Management student Will Reid - drilled five boreholes to find out if archaeological deposits have survived next to a medieval culvert that had previously been investigated in trial trenches.
Archaeological layers were found to a depth of two to three metres below the present surface. But perhaps more interesting was a layer of organic deposits (peat), extending from four metres below ground surface to at least five metres. These deposits are likely to be 7,000-9,000 years old, based on previous studies in central Winchester.
"It is hoped that biological remains in the peat will enable us to reconstruct the prehistoric environment of the area that is now the Cathedral," said ARCA Director Professor Wilkinson.
Institute of Contemplative Education and Practice launches at Winchester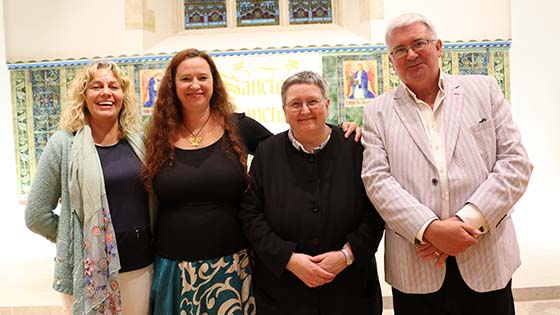 (Left to right) Jo Trelfa, Dr Juliet Trail, Professor Elizabeth Stuart and Dr Terry Biddington
An innovative project - unique in the UK - launched at the University this month.
The Winchester Institute for Contemplative Education and Practice is a network of more than 20 academic and professional staff from across the institution, who are developing alternative contemplative forms of teaching and learning, alongside a robust research base and practical tools for both personal and professional practice.
The Institute is headed by Dr Terry Biddington, University Dean of Spiritual Life, and Jo Trelfa, Head of Academic Quality and Development.
At a formal launch event hosted in the Chapel by Deputy Vice-Chancellor Professor Elizabeth Stuart, guest lecturer Dr Juliet Trail, manager of the Contemplative Sciences Center at the University of Virginia, spoke about Tending the Garden: Nurturing and Sustaining the 'Contemplative University'.
Last year, a survey of undergraduates at Winchester probed their attitudes around the introduction of contemplative practices at the University. The results are detailed in a paper Toward the implementation of contemplative practices in Higher Education published in the Journal of Perspectives in Applied Academic Practices, 6(3), pp 3-13.
Read the paper online here. Co-authors are: Dr Valerie Bonnardel, Dr Terry Biddington, Dr Rhiannon Jones, Brandon May, and Dr Simon Roffey.
Find out more about spirituality at the University.
New code of practice needed to oversee machine learning in policing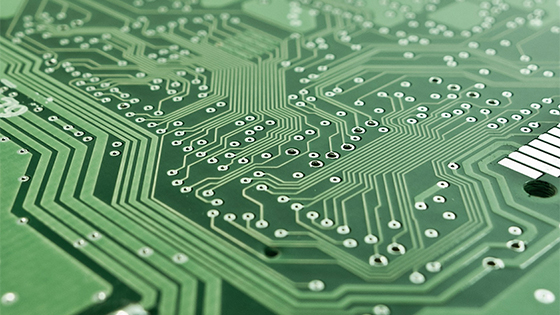 A new code of practice is necessary to manage the use of machine learning in policing, according to a report by the University's Centre for Information Rights.
"The use of machine learning algorithms can potentially assist the police," said report co-author and Winchester doctoral student Petros Terzis. "However, the use of such a tool needs to be assessed and reviewed to address its influence on police decision-making. We need to make sure that we identify the problem and then look for a solution through technology. Not the other way around."
The report recommends the creation of an appropriate independent authority to oversee the use of machine learning in police decision making. Find out more. Download the report.
Economic challenges of ex-offenders in focus
A University of Winchester research project exploring the economic strain placed on people with criminal convictions after their release from prison has been highlighted by the Offploy Foundation.
'Narratives of Vulnerability: Disrupted and Unequal Consumption Lives of Ex-offenders' is led by senior lecturer in Marketing Dr Martina Hutton. Prison leavers are often left in the wilderness economically, while facing discrimination and a lack of resources when attempting to support themselves to become contributing members of society.
Offploy - a social enterprise formed by ex-prisoners to help those with convictions secure employment and lead a positive life - supported the research by linking the research team with ex-offenders to share their experiences. The research team said: "Offering invaluable advice and support, Offploy have enabled us to engage with a diverse group of participants and have helped us navigate the issues of economic constraint post release with greater sensitivity and awareness." Read the blog post.
As a result of this research, Dr Hutton is now also part of the food poverty working group for the Winchester Food Partnership.
Ghosts and monsters: research project to explore the 'Jewish Gothic'
Dybbuk by Ephraim Moses Llllen (1908)
Stories about three legendary Jewish figures - the dybbuk, the golem, and the Wandering Jew - all arouse a classically Gothic mixture of fear, horror and desire. These stories continue to be told within contemporary culture and the exploration of Jewish ghosts and monsters is an area of increasing interest for researchers in the arts and humanities. However, what might be called the 'Jewish Gothic' is loosely defined.
Dr Ruth Gilbert, Reader in English Literature, and co-researcher Dr James Jordan, University of Southampton, have scooped a British Academy/Leverhulme small research grant to undertake a two-year project to define and explore the Jewish Gothic. The project brings together researchers from a range of arts and cultural disciplines to take part in a programme of academic and public events, including a public engagement creative heritage event in Winchester in 2020 in collaboration with the Storyplaces project, an academic symposium 'The Jewish Gothic: Definitions and Debates' in Winchester in 2021, and a book. Ruth Gilbert and James Jordan are also contributing to a conference on 'Jewish Ghosts' at Columbia University in New York in October 2019.
Musicals and American culture explored in new book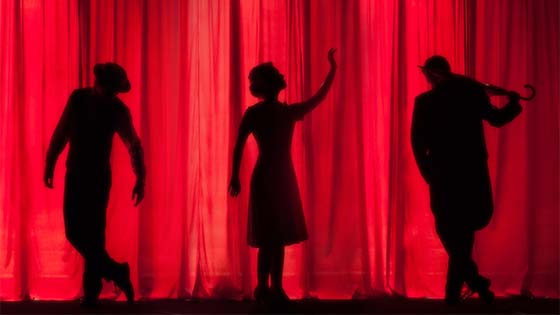 A new book dedicated to the musical's evolving relationship to American culture in the late twentieth and early twenty-first centuries includes chapters from two Winchester Performing Arts academics.
The Routledge Companion to the Contemporary Musical (Routledge, 2019) contains 44 essays shedding new light on the American musical as a thriving, contemporary performing arts genre.
Millie Taylor, Professor of Musical Theatre, and Matthew Lockitt, senior lecturer in Musical Theatre both contribute "[Title of Chapter]" and Chart-Toppers to Showstoppers: Pop Artists Scoring the Broadway Stage respectively.
Photo: Unsplash.
How can schools encourage young people to be active citizens?
As teenage climate activist Greta Thunberg continues to inspire a new generation of young people to make their voices heard, Dr Dimitra Pachi, senior lecturer in the Department of Psychology, outlines what schools can do to encourage active citizenship and political engagement in British Psychological Society journal The Psychologist.
Co-authored with Martyn Barrett, Emeritus Professor of Psychology at the University of Surrey, the article argues: "There is a myth about young people's attitudes to politics - that they are politically disengaged. In fact, there are many different ways in which people can be civically and politically engaged, and much that psychologists can do to encourage this." Read the article.
The authors recently published Youth Civic and Political Engagement (2019, Routledge), which looks at the factors that influence young people's civic and political engagement.
Research and Knowledge Exchange conference 2019

Following the news that the University has received funding from the Higher Education Innovation Fund (HEIF) in 2019/2020, academics from across the institution came together at a conference hosted by the Research and Knowledge Exchange (RKE) Centre.
HEIF funding is allocated by Research England to support activities around community engagement; working with businesses and the third sector, regeneration and growth, helping to bolster our presence in the local community and beyond, and the impact we can have.
The conference highlighted just how many experts are currently engaged in knowledge exchange (KE) activities and projects and showcased existing KE projects, such as the Stanmore Walking Football Club and Inspiring Enterprise, which is supporting the entrepreneurs of tomorrow by helping students and recent graduates set up their own businesses.
Blog highlight: Ben Stokes - England cricketer's triumph over adversity is a classic hero's tale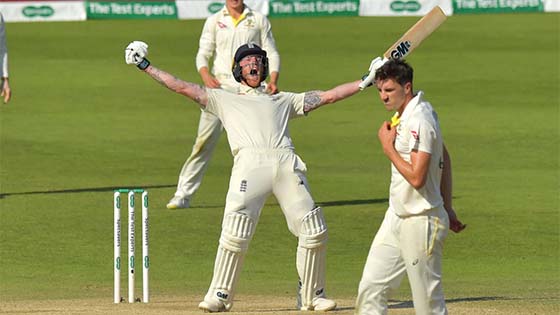 Hailed as a hero for what has been described as the greatest Test cricket innings ever in the third Ashes clash with Australia at Headingley, Ben Stokes' journey provides hope for a divided nation and salvation for us all, argues Keith Parry, senior lecturer in the Department of Sport, Exercise and Health in a piece for The Conversation, co-authored with Emma Kavanagh, Bournemouth University. Read the article here.
Press Office | +44 (0) 1962 827678 | press@winchester.ac.uk | www.twitter.com/_UoWNews
Back to media centre